Insider Deal: SEVEN BESTSELLERS for $9.99!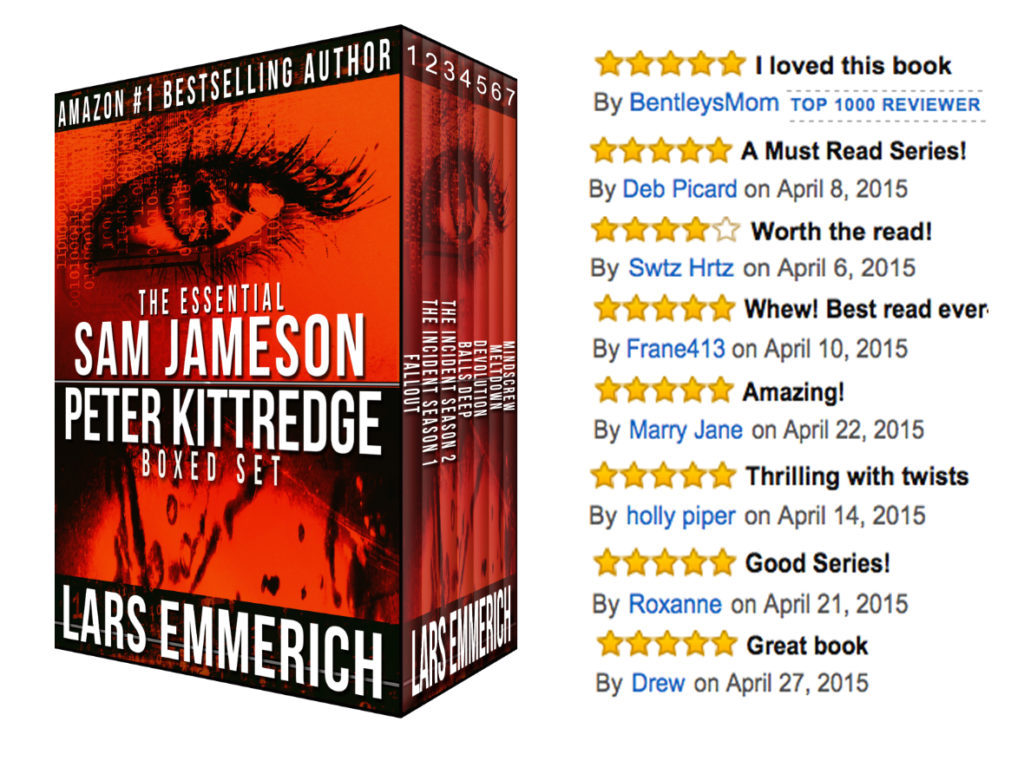 Where do you run when even the good guys want you dead?
Special Agent Sam Jameson is having a bad week. People are trying to kill her.
 
That would be business as usual in the counterespionage world, except that it's the good guys who have her in the crosshairs.
Why are the DC Metro police trying to kidnap her? Do her bosses at Homeland want her in a body bag, too?
And why does everyone she talks to seem to end up in the morgue?
This is just one of the nightmare scenarios Lars' heroine Sam Jameson must fight through in this 7-bestseller boxed set, on sale for just $9.99!